5 In 1 EMS Anti-Ageing Device
The World's Most Effective Anti-Aging Solution
Reduce fine lines & wrinkles in just 15 minutes a day!
Not sold in stores
Free shipping WORLDWIDE
100% Money Back Guarantee
This new device reduces fine lines, wrinkles, clears acne and can help you no matter how little time you have! This skin care product effects collagen deep in the skin - the unique stimulating effect which can generate collagen, tightens skin and has remarkable effects on improving skin color. The EMS Anti Wrinkle Device is a facial and bodily device that helps with daily facial care, skin rejuvenation, skin toning, wrinkle removal, anti-aging, skin renewal, pimple removal, blemish removal, anti-allergy, pore size reduction, and increasing skin elasticity. Skin products should be applied with this for maximum results.
Instructions:
Clean skin and apply lotion/serum on the skin and get the device ready for use.
Massage area of skin with for up to 10 minutes each part per day.
Treatment shall not be over 20 minutes on the same skin area.
The system will automatically stop after 10 minutes.
Clean skin area and device after use.
Specification:
Material: ABS
Input: DC5V (500mA)
Power: Max 10W
Battery capacity: 850mAh
Charging time: 3 hours
Use time: 10mins
Color: White
Size: 17.3x4.2cm (LxW)
Weight: 198g
Package Content:
1 x 5 In 1 EMS Anti-Ageing Device
1 x USB Cable
1 x Charging Base
1 x User Manual (English)
This equipment should not be used under the following conditions:
People with an internal transplant, or any type of electronic devices such as artificial hearts, pacemakers, etc.
Not advisable for people who recently have had surgery on the abs or arm area.
People with epilepsy.
Blood circulation problems.
Pregnant and postpartum women.
People with cancer.
Allergic reaction to serums.
Avoid thyroid gland around the neck area.
Max treatment time is 10 minutes. The alarm goes off at 10-minute intervals.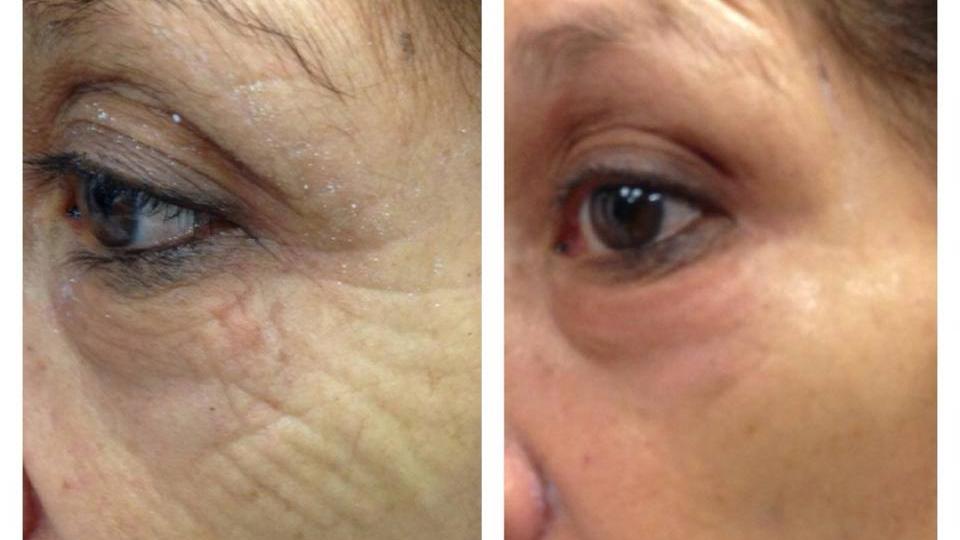 Click 'Add to cart' at the top of the page and order yours now for 50% OFF!