Super Sticky Gripping Pads
These Super Sticky Gripping Pads allow you to stick ANY object to ANY surface without the danger of damaging it! 
Finally, you can say adios to using hammer and nails on walls you don't want to ruin. You can now stick anything on any surface without leaving any residue or damage. The pads don't endure damage from UV exposure or high temperatures and will last a lifetime! They're very simple to use and will stick to any surface. 
You can even cut the pad to the preferred size you need. All you have to do is peel, stick, and grip! The possibilities are infinite! Amazing for decor, posters, cell phones, tablets, and much much more!
PRODUCT BENEFITS
SIMPLE TO USE - Easily peel off the plastic from the pad and stick it any place you need it. It will hold the object sturdily and if you are not pleased, easily remove and relocate it.
EASY TO CLEAN - Just wash it with warm water and air dry it so you can use it again.  
HOLDS IT ALL - Each pad grips up to 5 pounds, so you'll be able to hang or stick any size or kind of objects.
ONE-OF-A-KIND DESIGN - It is created to leave no sticky debris and can be detached with ease and NO damage.
RECOMMENDED BY 98% OF CUSTOMERS - We think we have a pretty good thing going here, but you don't have to take our word for it, see what our customers are saying about it at the bottom of the page.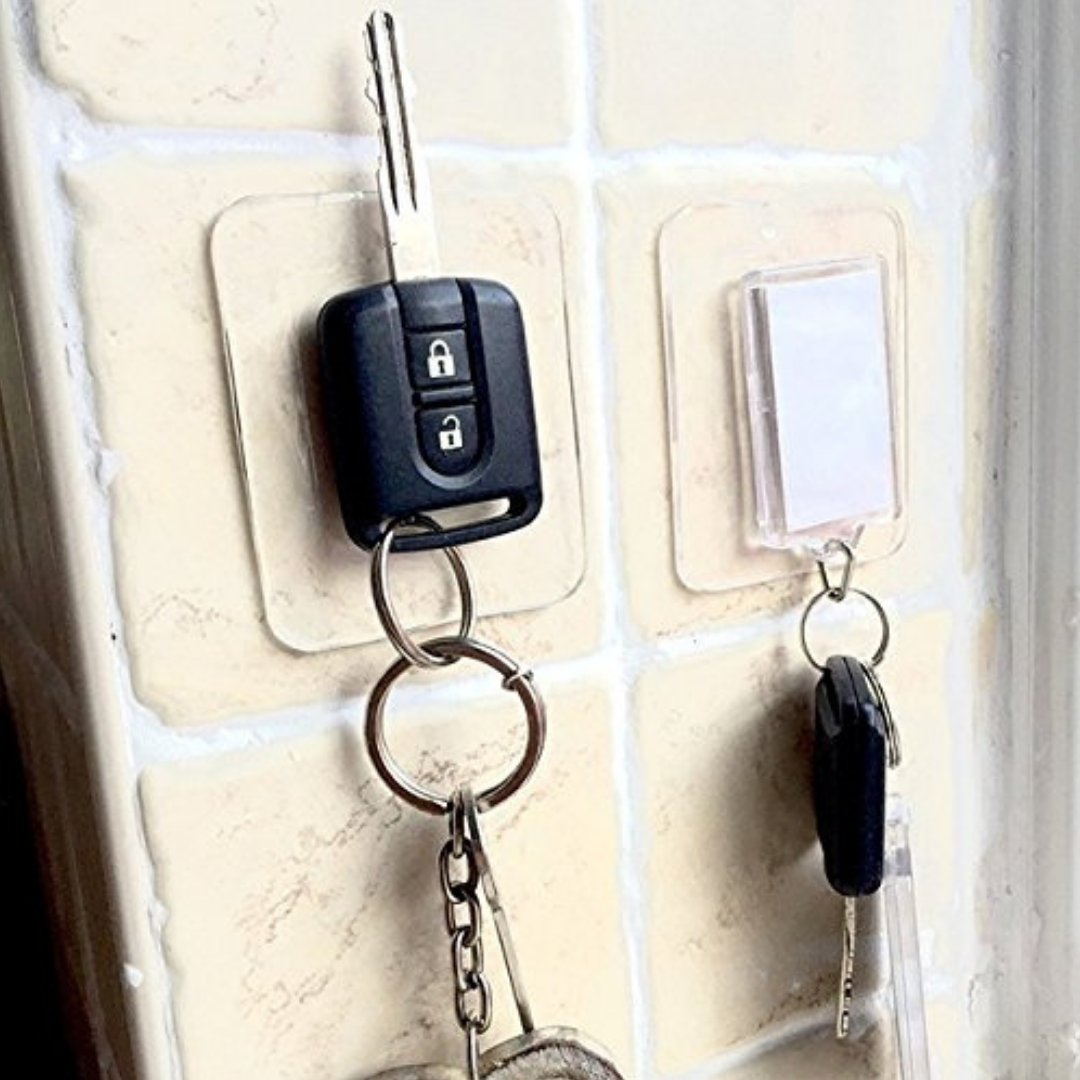 UPDATE: Due to the massive increase in demand, this product will be on sale only for a limited period of time. Our stock is finite, so be fast and order now before it's all gone!